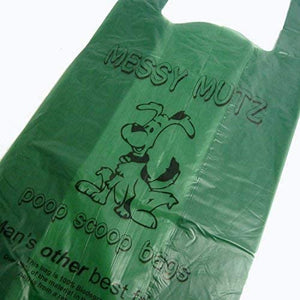 WISHLIST - Dog Poo Bags 2000 (Biodegradable)
Regular price £28.00 Sale
Dog Poo Bags 2000 (Biodegradable)
Bag Size 175 x 275 x 375mm.
Easy tie handles for quick disposing.
Our Bags Use The Latest Exo Biodegradable Technology. Sustainable Bio Plastic, recycleable.
Tear Proof bags.
100% Biodegradable, over 20% of the material in this biodegradable bag is from renewable source, ISO certified Label, recyclable labelled.
When you buy an item from the Hope Rescue Wishlist and it will be delivered directly to the rescue dogs. Pick from toys, treats, food, collars, harnesses, bedding, cleaning supplies and other useful items for the rescue. It is a great way to donate and know exactly where your donation is going. Your gift will be delivered directly to the Rescue Centre at the end of the month.
Please note: If we are oversubscribed on a particular item we may substitute for another item that we are in need of. Your gift will be used where the need is greatest.
These are items which get given to the dogs in our kennels, please see the rest of our shop for items that can be bought ordinarily.